"CATS DESERVE 9 LIVES...NOT 9 LITTERS"
© 2012 Feral Cat Rescue, Inc.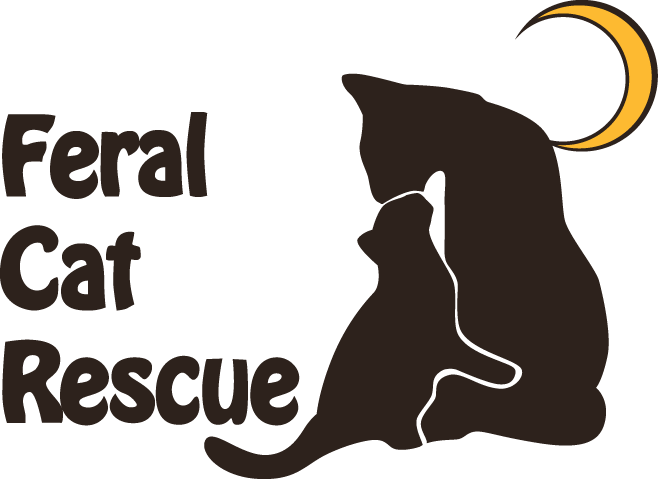 Come Meet Your New Family Member:
​Petco (California, MD) Every Saturday and Sunday (10:30am - 3pm)
Wag N' Wash (California, MD) & PetValue (Leonardtown, MD) - TBA
​​

Our Mission

:
In 2007 when Feral Cat Rescue was founded, Tri-County Shelter was euthanizing 550 cats per month. In 2017, the number dropped to 90 per month due to the efforts of Feral Cat Rescue volunteers as well as the efforts of other rescue groups in the tri-county area. We believe the humane solution to the feral cat population is TRAP / NEUTER / RETURN / MAINTAIN rather than euthanasia. We vet over 400 cats a year and return them to their homes where members of the community continue to maintain these cats by providing food and water daily along with veterinarian care when needed. We are only able to foster about 120 cats a year. We do not take in feral adults. When we have room we may take in kittens under the age of 8 weeks to foster. We sometimes take in already domesticated adults.

​Our main goals are:

​1. Trap, Neuter, Return, Maintain (TNRM).
2. Provide education, grants, and traps to the community in order to reduce the feral cat population.
3. Find loving forever homes for domestic cats/kittens.
DID YOU KNOW?


​Some people say, "Just make the cats go away!" This is not the answer.
​ When cats are removed, other cats move into the area because there is a food source in that location. This is due to something called the Vacuum Effect. Trapping them and taking them to the shelter does not solve the problem either. This is a waste of tax payers money, as each cat intake at the shelter costs approximately $100 where 205 cats per month are euthanized.
​​Feral Cat Rescue promotes Trap, Neuter, Return, Maintain (often referred to as TNR) as a great way to reduce the over population of cats. This is also the humane solution!
HAVE YOU HEARD THE GOOD NEWS?


​The citizens St Mary's County will be getting their own shelter! YOU can make the shelter a lower kill shelter by taking responsibility for the community cats in your neighborhood. Borrow a trap to Trap, Neuter, Return and to to humanely reduce the feral population.
Thanks to the MD Department of Agriculture, Feral Cat Rescue has spay/neuter grants for feral and stray community cats in Lexington Park, Great Mills, Hollywood, Leonardtown, California and Mechanicsville. Please email us at info@feralcatrescuemd.org so we can get these cats spayed and neutered. Help stop the euthanasia of 121 cats a month at Tri County Shelter by doing your part!
FCR has spay/neuter grants available for feral and stay cats from the Petco Foundation. Email us today to get your community cats spayed and neutered!