"CATS DESERVE 9 LIVES...NOT 9 LITTERS"
© 2012 Feral Cat Rescue, Inc.

More available cats and kittens...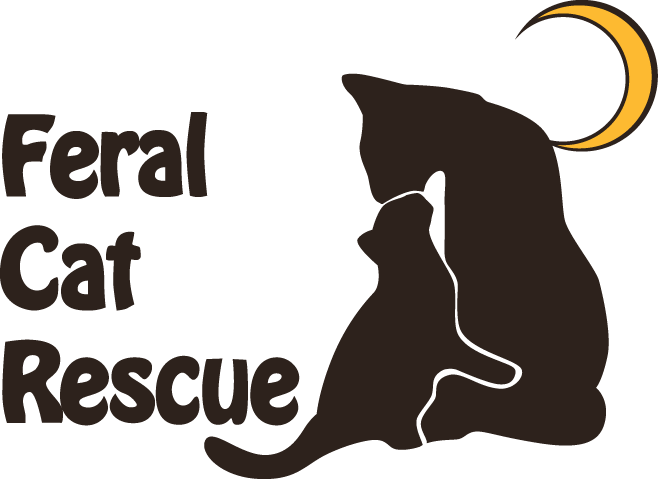 Holy Chonk! These 6 year olds have huge bodies and huge hearts. Arnie (white on face) is very friendly and loves to be pet and scratched. He will come to you to ask for attention and love. He is very vocal when he wants something. Amelia (tabby) is quiet and reserved. She also enjoys pets and scratches but won't seek them out, so don't be shy about giving her a scratch even if she doesn't come looking for it! She will reward you with lots of purrs and head butts.
You can fill out an
application
and email to
diane@feralcatrescuemd.org
.

Love Arnie and Amelia
ADOPTED
​
Ian! Did you notice my big bull's-eye spots? I have them on BOTH sides! I think that means I'm pretty special. I am @four months (Mid Aug). At first I was really scared when I was rescued and fostered. I'm ashamed to admit it, but I was pretty much afraid of my own shadow! With a lot of love, patience, and internal strength, I have proudly overcome my fears and run and play, I sleep on the bed, I like when you pet me now (I used to think I was going to get slapped). I purr, I nuzzle and snuggle with my kitten friends, I go on the screened porch to get fresh air and see the sun, I come running when it's time to eat or to go to bed. I also have a hidden wit and if you pay attention you'll see it in my facial expressions. Sometimes I look at you as if I feel superior to you, but I don't think that at all. It's just a confidence builder. I'm a thinker, too. Would you love to continue my therapy of conquering my fears (I'm almost there!) and watch me become a most handsome, unique looking, personable, best friend?? You can fill out an
application
and email to
diane@feralcatrescuemd.org
.