"CATS DESERVE 9 LIVES...NOT 9 LITTERS"
© 2012 Feral Cat Rescue, Inc.

More available cats and kittens...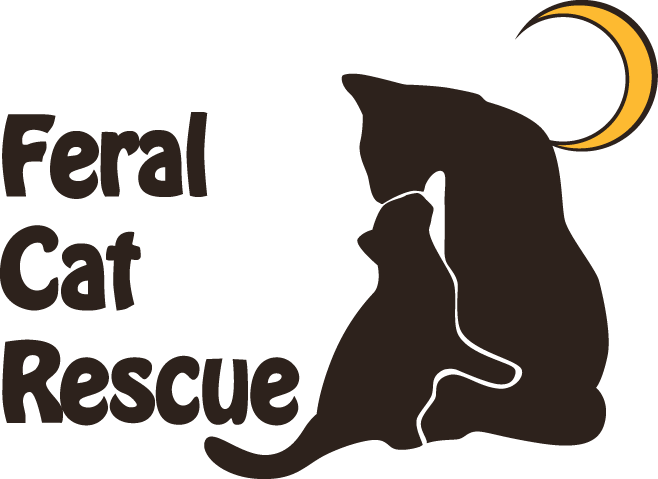 Hi there. I'm Cocoa. I am making my Petco debut on February 24, 2018. My sister and her babies were rescued and adopted last summer and now it is time for me to find my forever home too.
I am 1 ½ years old. I was born in the fall of 2016 and rescued from the streets by a nice lady who wasn't allowed to have pets but she loved me a lot and called me Cocoa. I am a petite cat. I weigh in at 6 pounds. I have caramel eyes. I am just an all-around good cat. I am sweet and gentle; there's not a mean bone in my body. I was so good during my vet check ups that they loved me too. (I will tell you now, I don't much like to travel). The type of home I would fit into is a quiet one with no cats. I am afraid of cats. But I love people. I will wait patiently for you to get home from work, and at bedtime I will sleep on top of you (only 6 lbs, remember?) or I will sleep beside you if you prefer. Sometimes I'll just sleep by the window. I am not needy but I do like affection. I will grab your leg if I don't want you to leave me. But where I'm staying, I'm used to being by myself a lot. I would prefer better. I want someone to love me full time. I am such a good cat, I deserve that. Do I sound like the right cat for you? (oh, my favorite past time is looking out my bedroom window, so I'll need a window, please). That's about all I ask (and a catnip rainbow yeowwee toy). You can fill out an application and email to diane@feralcatrescuemd.org.
Love, Cocoa.

Clay–Cat-Domestic short hair – One-year-old Male
My name is Clay. I have a gentle personality and will jump into your lap to be pet. I was found in St. Mary's County and need a forever home. If you're interested in adopting me, you can fill out an application and email it to diane@feralcatrescuemd.org . You can meet us at the Petco in California on Saturdays and Sundays between 10:30 and 3. Love Clay


Meet Allie! She is 8 years old and is a very affectionate, friendly cat. She will take a little time to warm up to you but once she does she loves to jump in your lap to be petted. You can really tell she is so happy doing this. She lives with other cats but would probably enjoy being the Queen of the castle. She was adopted out as a kitten but her family could no longer keep her so they turned her into Tri County Shelter. They could have contacted us and we would have taken her back. Fortunately she has a microchip so the folks at Tri County Shelter called Feral Cat Rescue and she came back to us. She is fully vetted. You can meet her on Saturdays and Sundays at the Petco in California from 10:30 to 3, you can fill out an applications and email to diane@feralcatrescuemd.org. If you know of cats outside, please contact us to borrow a trap so we can get the cats spayed or neutered. Help us reduce the number of cats being euthanized every month at Tri County Shelter by considering this a community problem and your responsibility to help solve the problem. It does cost tax payers about $100 per cat that goes thru the shelter doors. Let's continue to reduce this number by spaying and neutering community cats. Thanks, Feral Cat Rescue